Showjumping Twins, Greer and Danielle Butcher now have their own website at: www.twinsph.com.au

On this ste they showcase training and show jumping competition of their performance horses.
They also have showjumping horses for sale.

The twins exclusively use Southern Cross Horse Transport, ensuring their horses arrive at show jumping competitions relaxed and ready to jump.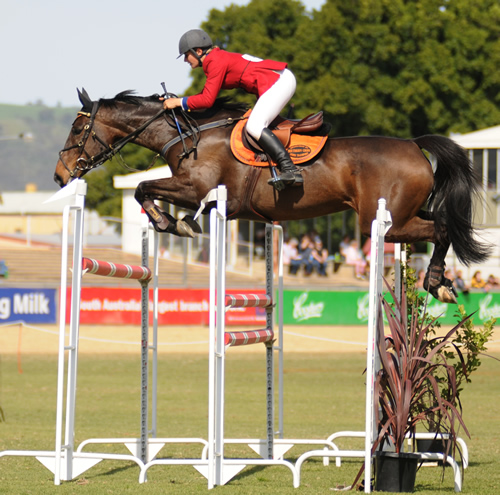 Danni Riding HP Landsong at the 2008 adelaide Royal Show
Landsong or Sue as she is known is a super scopey mare by Lander (imp). Sue and Danielle came together when Danielle was 15 years old and have grown into a formidable combination.
Together they have had many successes. A highlight was when both novices ventured onto a world cup course and together they jumped their first world cup at Dapto in 2007. Under the ever watchful eye of Danni's coach, Vicki Roycroft, they finished 9th. Danielle had just turned 17.
Sue continues to improve and Danielle is planning to compete in more world cups with Greer and Jane.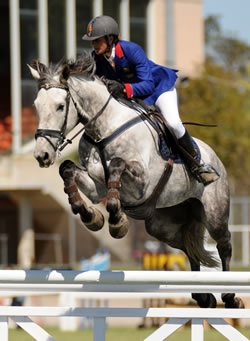 Twins Limerick or Ricky, is another youngster that Danielle is bringing on. Limerick is by Daley K out of Balmoral Daisy. Bred by Denis Crane, of Blackall Park, Limerick is an exciting young horse with a great attitude and already displays plenty of scope.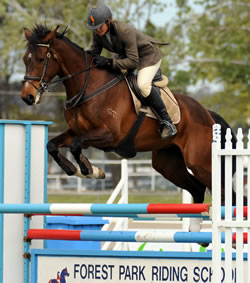 Twins Lovesong or Lucy, is Landsong's full, younger sister. A lovely type mare she is in training at the moment showing plenty of promise.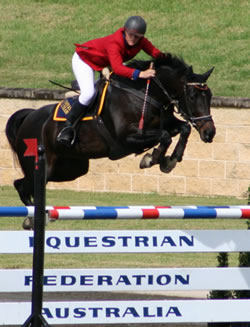 Greer Riding Flowervale Concorde
Flowervale Concorde or Fleur as she known, is an exciting EFA B grade showjumping mare. She is by Olympic Concorde and to our knowledge is the only Concorde mare in Australia. Originally purchased from Vicki Roycroft as a promising C grader when Greer was still a junior rider.
Fleur has super technique and has been slowly brought on by Greer to compete in mini prix's and young riders events.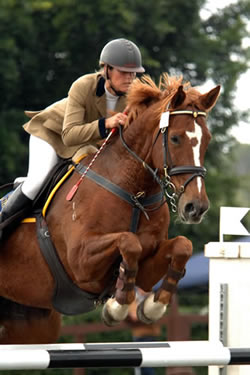 Greer Riding Eliza Jane
Eliza Jane was also purchased from Vicki Roycroft for Greer to ride grand prix's, the aim being to successfully compete in at world cup level. Jane is a beautiful showjumping EFA, A grade mare who shows lovely technique over a fence,this combined with her super stable temperament makes Jane a delight to have in our team.
Her sire is Argentille Grenadire.

Greer Riding Twins Pocket Watch

We would like to introduce Twins Pocket Watch which is Greer's new Young Rider mount. He is a fantastic horse, brave and plenty of scope to handle Young Riders and Mini-Prix while Greer continues her Accounting Studies
For further information about the Showjumping Twins go to www.twinsph.com.au
To see Performance Show Jumping horses for sale go to www.twinsph.com.au/sale.html
Sponsors
Twins Performance Horses is proudly sponsored by:
To maintain our horses in top condition for competition we only use and recommend Peak Performance supplements. Their wide range of products supplied by Triple H Performance (The Sole Australasian agent) means our horses are always ready for competition and reduces any injuring during and after competition
When we travel our horses we always use and recommend Southern Cross Horse Transport. Our Team always arrives at competition relaxed and ready to go , due to the experienced drivers, airbag suspension, and great ventilation of their trucks.
The Twins are proudly sponsored by Amcal Pharmacy Bargo, Matina Butcher and John Butcher.